What type of material should I select in my purchase ?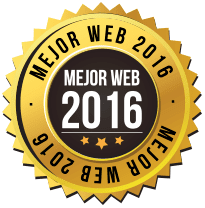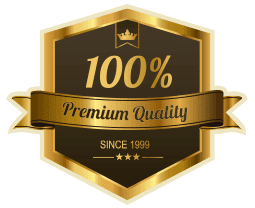 Vinyl Adhesive
Adhesive vinyls or decorative vinyls are flexible materials (plastic) whose composition is polyvinyl chloride (PVC) polymeric or monomeric and are generally used for interior decoration, decoration of walls, window decoration, etc... and is valid to decorate interiors or exteriors.

Among adhesive vinyl or decorative vinyl there are many qualities of material, so that never the Chinese vinyl (for example those sold on Aliexpress) will have the same quality as the vinyl we produce in Vinilos Casa ® because all our products are manufactured with materials of the highest quality on the market and that meet all European safety and quality standards. The brands of our materials (LG ®, Oracal ® and Mactac ®) are worldwide recognized brands for their quality, guarantee and duration, so you will not find a better vinyl or better price than the one we guarantee on our website, since we are manufacturers and from our vinyl website you can buy them at the best market price.

Decorative vinyls or stickers are composed of 3 layers and each of which have a function:

1.- Back sheet or stand that is where the vinyl stuck comes from.
2.- Adhesive vinyl (this can be a vinyl cut that does not require ink for its manufacture, or printed vinyl that requires ink to be manufactured).
3.- Conveyor paper (this can be plastic or paper) and is responsible for transporting the drawing to the surface where the decorative vinyl will be placed.

All our decorative vinyls are resistant to water, sun and external elements, however it is recommended when it is possible to apply a laminate of high protection so that the printing or ink is not out in the open and is protected against scratches or any chemical that could damage the impression.
Adhesive Fabric
The adhesive fabric is a polyester fabric with adhesive on the back, and is ideal for decorating walls, decorating wardrobes, decorating, decorating doors, etc... with a finish similar to the canvas (more refined). This type of material is normally used in photo wall printing and is not recommended for the manufacture of cutting vinyls (to recognize what a vinyl cutting is very simple, if within the product you want to buy there is the option that selecciones the color 1, color 2, color 3 or color 4 that tells you that it is a vinyl cutting, because in the vinyls printed there is no possibility to select the colors of the image you want to buy, such as when you want to buy a photomural.
Canvas Without Frame
The canvas is a fabric made of linen, cotton or hemp and usually serves as support for the pictorial arts, and can be used with oil paint, water, etc ... and in the world of decoration as it can it can be printed and captured in any type of image, photograph, drawing, etc... and once it has been made, it can be placed on any type of support, such as a wooden frame.
Vinyl Sanded
Sanded or acidic vinyl is a translucent material (it is not transparent) that allows light to pass through. This type of material is made of a polymeric or monomeric material and simulates sandblasted glass engraving (beveled glass effect, as if the glass were opaque). The original finish of this type of adhesive vinyl is translucent gray and can be used as cutting vinyl or for printing any type of image or photograph.

This type of decorative vinyl is ideal for decorating shop windows, decorating glass doors or glazed facades, and is widely used as a visual barrier for meeting rooms, offices, bathroom screens, medical offices, offices, etc... wishing a little of privacy and decoration at the same time. 
Vinyl Micro Perforated
The microperforated vinyl is similar to the adhesive vinyl or decorative vinyl, with the difference and that as its name indicates it has small perforations or holes that cover approximately 50% of its printable surface. The reason for these perforations is that they allow visibility through the material.

This type of material is widely used in mobile advertising (vehicles) since it allows external visibility to the driver and from the outside a printed image would be seen. It can also be used to decorate windows, doors, shop windows, etc..., since it allows light to enter the interior.
Translucent Without White Background
The translucent vinyl is a material exactly like vinyl adhesive or decorative vinyl, with the difference that it is completely transparent and is used for the manufacture of any type of printing, such as a photomural, an image, etc ... This type of material is normally used in the decoration of shop windows, glass, etc... since being translucent you can appreciate the image or photo printed on it and with the particularity that it lets light in (as long as the option is not selected) of translucent with white anchor).

It must be taken into account when selecting this type of material that when printing any image or photograph the colors whose base is white, shades of gray, etc... can not be printed since there is no white ink, and for if you want the white color or gray tones to be visible, you should select the type of material "translucent vinyl with white background", which is technically called translucent with white anchoring.
Translucent With White Background
The translucent vinyl with a white background is exactly the same as the adhesive vinyl or decorative vinyl, with the only difference being that it is totally transparent and in this case a white background would be applied so that the tones whose base is the (white color, gray clear, white, etc...).

Examples of when to select translucent vinyl with or without a white background:

If in the case we want to print a Santa Claus in this type of material and we want to decorate the shop window of our shop or business, this image of Santa Claus has a white beard, part of the white cap, snow , etc... so that the white color in the print can be visible, you must select the translucent vinyl with a white background (white background), otherwise all the white, light gray, etc. colors would be made... to be transparent or translucent since as there is no white ink, it can not be printed, and only by applying the white anchor or white background would the white colors of said image or printing become visible.

If on the other hand you want the white, gray, etc... colors to be completely transparent, that is, they do not exist in the image you want to print, then you must select it in the Translucent material type without white background.
Laminate (High Protection)
To make it easy to understand, lamination is a type of plastic that is applied to any printed vinyl to protect the printed image or photo from scratches, UVA, or any external element that may damage or damage the vinyl's print.
A laminated vinyl or mural acquires a great resistance, durability, and also keeps the colors more alive for more years, since it encapsulates the vinyl and the printing protecting them from the inclemency or external elements that could harm it.

Our recommendation is that when you go to buy any photomural or printed vinyl, select the High Protection Laminate, since it is a great protection that will be given to vinyl and printing.
Important: All our products adhere well on any clean surface, free of dust, grease and dry. In some types of paint, such as those containing anti-mold, plastic paints or with chemical components, they may have less adhesion or not be properly applied to this type of paint, as in some types of surfaces, so it is recommended to be sure that where they are going to be placed the vinyls do not reject the adhesion of the same one.
Important notice: In walls with gotelé we do not recommend the use of cutting vinyls (to recognize a vinyl cutting you should note that the product can be selected color, example color 1, color2, etc ...) so Vinilos Casa ® is not responsible if this warning is ignored.
For any questions you have or if you want to expand this information you can call us at our customer service phone number: (+0034) 961 564 053.