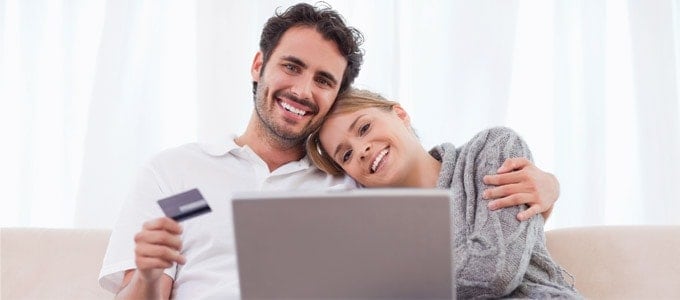 Vinyl House ® does have a safe navigation and shopping system over the internet?
Unlike other web pages Vinyl House ® cuenta con las máximas medidas de seguridad para garantizar la confidencialidad de las comunicaciones en toda tu visita a www.viniloscasa.com. Transactional services operate over a secure server using the Protocol SSL (Secure Socket Layer)that fires from the home page of each method of payment selected for your purchase (La Caixa).
The secure server establishes a connection so that the information is transmitted encrypted (ENCRYPTED) mediante algoritmos de 256-bitto ensure that it is only intelligible to your computer and the page www.viniloscasa.com , in this way.
When using the SSL (Secure Socket Layer) protocol is guaranteed:
a) Que tú como cliente estás comunicando tus datos al centro servidor de Vinyl House ® y no a cualquier otro que intentara hacerse pasar por éste.
b) Que tú como cliente y el centro servidor de Vinyl House ® los datos se transmiten cifrados(ENCRYPTED)avoiding possible reading or manipulation by third parties.
From the moment in which you agree to www.viniloscasa.com se activan todos los protocolos de máxima seguridad, para garantizarte una visita segura en todo momento, de igual manera sea cual sea el método de pago seleccionado en tu compra todas tus transacciones están cifradas (ENCRYPTED) para cualquiera de las páginas de las empresas dedicadas a la gestión de pagos (La Caixa).
Through our payment system e-commerce transactions that are fraudulent or disputed are eliminated, and it is a way of satisfying your concerns when purchasing online.
So you can check at any time when they make purchases or registrations online, you should only see that it appears on the address bar HTTPS which means: Hypertext Transfer Protocol Secure(in Spanish: Secure Hypertext Transfer Protocol).
Click here to read more about secure connection https
PayPal ™ a form of secure payment in vinyl House ®
PayPal ™ It is a company dedicated to e-commerce becoming an intermediary between the seller and the buyer to conduct a transaction on the internet in a safe way and without any risk for the buyer and the seller.
During the last years it has become a benchmark, giving security to the users who make payments online.
To offer you a greater alternative when making your purchase, VINYL HOUSE S.L.U(. Vinyl House ®) acepta pagos por PayPal ™ para cualquier compra que you make to any of our web pages www.viniloscasa.com www.viniloscasa.net www.viniloscasa.org  www.viniloscasa.info www.viniloscasa.es www.vinilos-casa.com www.vinilos-casa.net www.vinilos-casa.org www.vinilos-casa.info www.vinilos-casa.es
¿Cómo usar PayPal ™?
Together with secure payment gateways from "La Caixa", "Caja Rural", "Banco Santander" and "BBVA" encontrarás la opción de PayPal ™. With PayPal ™, you can pay by card bank, or directly from your registered user account at PayPal ™If you have it.
For more information about PayPal ™
Visit our page of PayPal ™ para conocer en mayor profundidad esta forma de pago. Dispondrás de toda la información necesaria y en castellano para asegurarte de la seguridad que te ofrece la realización de pagos online con PayPal ™.
More information through the following link:
Another option so that you make your payment is by transfer or bank deposit.
Vinyl House ® gives you the possibility to pay your purchases through transfer or bank deposit, this way you can make your purchase and pay either in a bank branch of La Caixa a bank deposit or if you prefer using a bank transfer to VINYL HOUSE S.L.U., in both cases you will receive an e-mailconfirming your purchase and indicating the bank account details so you can make the payment as you wish.
¡ Important Announcement !
In 3D vinyls and printed vinyl delivery time is 3 to 5 working days.
All orders received after 12:00 pm They may not be shipped the same day of purchase.
For countries outside of Spain, European Community or areas within the Spanish territory (Canary Islands, Ceuta, etc.) that require processing, taxes and/or customs charges, these expenses or payments shall be borne by the customer on the target, so it will not reflected in the invoice issued by vinyl House S.L.
VINYL HOUSE S.L.U.
NIF/CIF/VAT: B98452543
Address: Massamagrell Street no. 20, Dpcho. 38, Polígono Industrial Rafelbunyol, C.P. 46138 Valencia - Spain
Phone: (+ 34) 963 645 889- (+ 34) 960 010 029
Fax: (+ 34) 963 645 889- (+ 34) 960 010 029
Society registered in the mercantile registry of Valencia, volume 9486, folio 88, 1 registration with sheet V-149061.

Copyright of all trademarks, trade names, trademarks, logos and images belong to their respective owners.